"Our Caring You'll Remember"
Peterborough Home Renovations for Safety & Access
Nightingale Home Maintenance Inc offers interior and exterior renovation services to Peterborough County. If you are over the age of 65, you can save even more with a Healthy Homes Renovation Tax Credit through the government of Ontario. This program makes the services of Nightingale even more affordable, with tax credits of 15% on eligible expenses (up to $10,000).
When you select a service package through Nightingale Home Maintenance, you also get 2 hours of free home maintenance services each month!
Home Renovation Services
Nightingale completes home safety renovations and accessibility upgrades for:
For additional information about our renovation services, please call Nightingale today to arrange a consultation!
All renovators are fully-licensed, bonded, and insured.
Renovations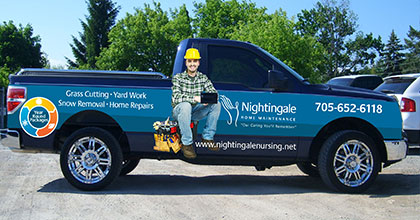 Main: 705-652-6118
Toll Free: 1-800-561-5662