"Our Caring You'll Remember"
Have Access to All Portions of Your Home
Nightingale HOME MAINTENANCE INC completes wheelchair accessibility upgrades for homes throughout the Peterborough area, including all of Peterborough City & County. These upgrades help make living environments more suited to those dependent on a wheelchair.
Bathroom Safety Upgrades
Some of the accessibility upgrades we complete for bathrooms include:
Bathroom Renovations
Cabinet Upgrades
Door Widening
Raised Garden Bed Planters
Wheelchair Lifts
Wheelchair Ramp Installations
And much more!
---
Let us help you plan a more liveable, accessible space—call Nightingale Home Maintenance to schedule a free consultation. All of Nightingale's renovators are fully-licensed, insured, and bonded.
Renovations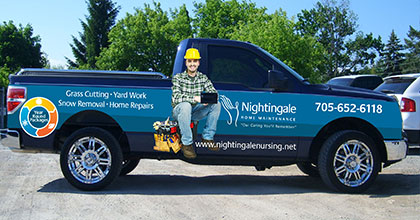 Main: 705-652-6118
Toll Free: 1-800-561-5662